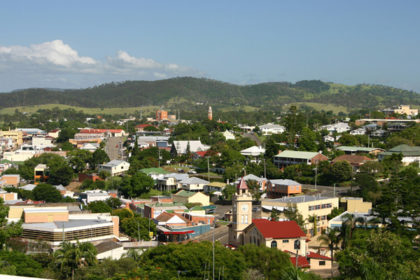 Value Battery Replacement & Road Assist Gympie
Wide Bay Batteries operate throughout the Gympie region 7 days, providing vehicle battery replacement and on-demand roadside assist. If you're looking for a great value professional service that comes to your location in and around Gympie then call Wide Bay Batteries on 0406 653 956. We cover Gympie with call our times less than 40 minutes in most cases (exception of weather/traffic).
Areas Around Gympie We Service
Aralven
Chatsworth
Glanmire
Jones Hill
Kybong
Monkland
Veteran
Amamoor
Anderleigh
Boobyjan
Brooloo
Carters Ridge
Cooloola
Victory Heights
Southside
Tamaree
Kilkivan
Miva
The Dawn
Two Mile
Dagan
Goomeri
Gunalda
Imbil
Johnstown
Kandanga
Kia Ora
Curra
Our replacement batteries provide superior performance with exceptional cranking, reserve time and amp hours. All backed by a nationwide warranty. We have the batteries to suit almost every application, from:
Cars
Trucks
Light Commercial
4x4s
SUVs
Earthmoving Equipment
Generators
Caravans & Campervans
Motorcycles
Boats
Jet Skis
ATV's
Tractors
Golf Buggies & Carts
Mobility Scooters
Batteries For All Makes & Models
Audi
BMW
Holden
Toyota
Mazda
Fuso
Scania
Saab
Volkswagen
Freightliner
Hyundai
Mercedes Benz
Subaru
Skoda
Fiat
Cummins
Proton
Lexus
Hino
Citroen
Ford
Kia
Nissan
Honda
Mitsubishi
Caterpillar
MAN
Mini
Infiniti
Landrover
Peugeot
Isuzu
Suzuki
Volvo
Jeep
 Iveco
 Jaguar
Alfa Romeo
 Mack
Porsche
Need a high quality battery delivered and fitted at a competitive price? Call 0406 653 956, all our batteries are maintenance free and backed with 2 years up to 5 years warranty.
Have a vehicle equipped with stop/start technology? When your car stops and starts in heavy traffic, your battery is under immense load, add on to that the existing load from your vehicle's electronics. You need a specific battery to serve this demanding role, our stop start batteries come with industry leading 3.5 year warranties.
Enhanced Absorbed Glass Mat Design
Increased Recharge
Superior Cycling
Talk to the team at Wide Bay Batteries for your next stop/start replacement battery!
Wide Bay Battery Range
Automotive
European
Stop/Start
Deep Cycle
Gel
Tubular Gel
Truck & Tractor
4WD & Truck
Lithium
Dry Cell
AGM VRLA
Dual Purpose