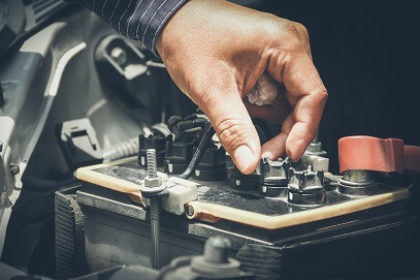 How Long Does A Car Battery Last For?
Car batteries are a finite resource, but how long do they generally last for? This isn't a question which can be accurately answered, however we can through our experience replacing batteries say they generally last between 3 to 4 years on average. Factors which can greatly determine your vehicle's life span include:
Climate in which your car operates
The condition of your vehicle in particular the charging system
How you drive – frequently or only small trips
After market accessories added to vehicle
How Do You Know When You Need A New Battery?
Luckily your battery and car try to let you know it's time for replacement in most cases before you get stranded. The first sign is on start up when you hear the engine struggle to start or slow cranking. On your vehicle's dash the check engine light with slow starts is also another warning, the battery symbol on the dash cluster means charging system fault, not directly the battery – however if ignored the battery will likely be damaged also. Lastly, an inspection of your battery may show signs of low electrolyte, corrosion, bloating or leaking or the hydrometer (magic eye) may display red or black indicating the battery is discharged or failed.
Is Changing A Battery Easy?
In older vehicles this could be answered yes, however, batteries are heavy and contain sulphuric acid, they should always be handled with care and caution. A battery is stored energy and a cars electrical system is delicate with many sensor and computers in newer vehicles, incorrect installation or failure to keep memory can and will be a costly exercise. It is recommended to engage a professional who is trained, equipped and insured. Not to mention will test your vehicle for any other possible electrical vaults.
Wide Bay Batteries are happy to help with any questions, even if you're not in our service area! Feel free to email any questions or call 7 days.