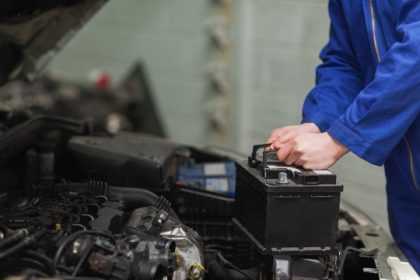 It seems more and more people are attempting to change their car's battery these days. We get frequent phone calls asking to troubleshoot battery and starting problems after a do-it-yourself install. Unfortunately, sometimes the news is not good and you may need to sit down when an auto electrician gives you the repair bill.
When changing a battery yourself, you are putting yourself and your car's electrical system at risk, especially in more modern vehicles. Firstly, that new battery you just bought is highly flammable and can explode with improper handling and instalment. Ask yourself, is it even the correct battery for your vehicle? Do you have the right safety equipment? Do you know and understand enough about automotive electrical systems? Having the right equipment, know how and safety is critical.
We may seem biased but we have seen too many $3000 repairs from DIY battery replacement, not only that – it's potentially dangerous. Having touched on just some of the issues and requirements, it's always better to leave it to the professionals.
Wide Bay Batteries come to you 7 days – 0406 653 956. Maryborough, Gympie, Hervey Bay, Childers, Tin Can Bay.